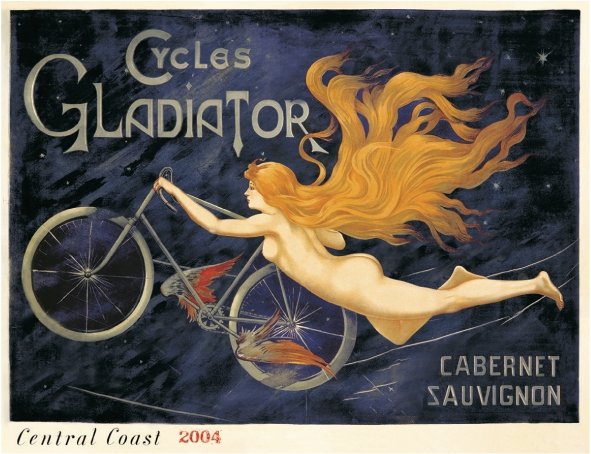 So what beer seems best for Valentine's Day?
Of course, the ol' "red ale" answer could work. And thankfully, there aren't any beers that actually are brewed with any form of hearts that I know of, although years ago someone undertook to ask Cecil Adams of the syndicated "The Straight Dope" column about the rumor that a certain North American industrial lager contained
chicken hearts
(not true, by the way).
This year's rage, fueled in no small part by columns on the subject by
Washington Post
columnist (and
Mid-Atlantic Brewing News
editor) Greg Kitsock and others, seems to be
chocolate beer
. It's been done for years in many ways, with the original standard apparently being Young's Double Chocolate Stout--a beer that reminds many of a delicious non-nitrogenated stout (yes, they exist--Guinness has yet to take over the brewing world) with a shot of Hershey's syrup, akin to the "chocolate Coke" of old-time soda-fountain fame. (Yes, I'm just that old, or at least my home town was that old-fashioned.) Contenders for most popular chocolate beer this year among the beer geeks I've spoken/drunk with seem to be Ommegang's 7% Chocolate Indulgence and Southern Tier's 11% Imperial Choklat Stout, though I'll wager that the popularity of the latter is proportional to its alcohol rather than its flavors.
But you know what the
proper
answer to this question should be? The beer your spouse or significant other enjoys.
Luckily for me (oh, am I so lucky!), my wife shares my disdain for the crass commercialism of Valentine's Day, and has a favorite beer that even I enjoy: Lindemanns Cassis, a pseudo-lambic brewed with black currants. She also enjoys sushi, however, and I just happen to have a case of varied sakes awaiting opening......... So we'll wait until after the weekend for some decent sushi and sake. But for now:
Let's see. She's a redhead with long hair. She commutes to and from work on her bicycle. So what better treat than this wine, instead of yet another beer?
So it's the 2005 Central Coast Chardonnay, not the Cab. Same irresistible label. (And NO, she doesn't ride nude. She wears a helmet, after all. (^_^) )